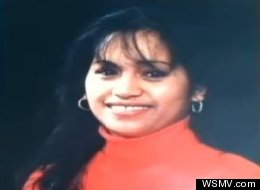 A 4-year old boy shot and killed the wife of a Tennessee sheriff's deputy over the weekend, police say.
On April 6, Wilson County Deputy Daniel Fanning was inside his home
showing his weapons collection
to a relative when the officer's wife and young nephew entered the room. The child grabbed one of Fanning's loaded guns off the bed and fired a single shot.
The bullet struck Josephine Fanning, the deputy's 48-year-old wife. Despite efforts to revive her, Josephine was pronounced dead at the scene.
The gun used in the shooting was
not the officer's service weapon
, nor was he on duty at the time of the incident, The Tennessean reported.
According to CBS News, Fanning is a school resource officer at two area elementary schools. He and Josephine
wed last year
.
Sheriff Robert Bryan called the shooting a terrible accident.
"It's a sad, sad set of circumstances,"
Sheriff Bryan told WSMV
.
At this time, charges are not pending. However, the Tennessee Bureau of Investigation is examining the incident.