We dug in and found out it costs the tax payer $266,273,000,000.00 to prosecute corrupt politics.
This is asshame and we will never get that money back from these croocks.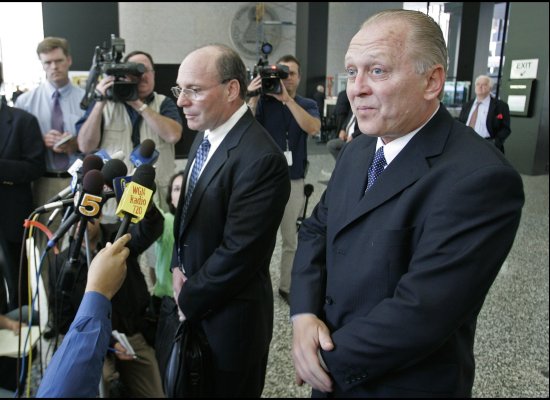 Former Chicago city clerk James Laski, right, stands by as his attorney, Jeffrey Steinback, holds a news conference at federal court after a sentencing hearing in Chicago, Tuesday, June 13, 2006. A federal judge sentenced Laski to two years in prison for taking bribes to get companies's work in the city's scandal-plagued Hired Truck Program.
Standing inside the crowded media pit at the Dirksen U.S. Courthouse in December, William Beavers listened as his attorney fielded a barrage of questions on the tax-evasion charges leveled against the Cook County commissioner
Goerge Ryan arrest, charged, and convicted of license for higher.
Was released and is on home confinement
Jessie Jackson Jr. former Democratic representative from
Illinois
– who's recently been plastered across
headlines
for misusing at least $750,000 in campaign funds over seven years
Governor Blagojevich was arrested at his home by federal agents and charged with corruption through the corrupt use" of his authority to fill
Barack Obama
's vacated
United States Senate
seat.
A state legislator from Chicago was indicted Thursday on federal charges he made false statements to a bank to obtain a $500,000 increase on a line of credit.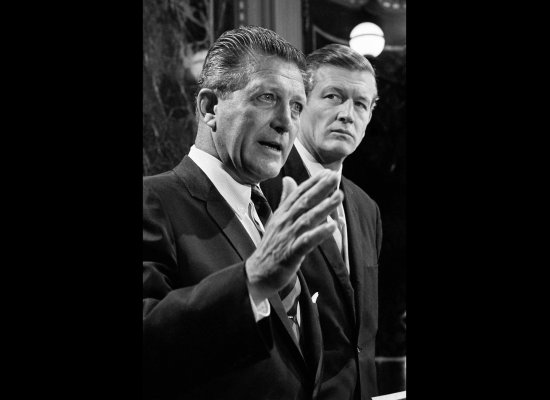 Illinois Gov. Otto Kerner was convicted on 17 counts of bribery, conspiracy, perjury and related charges in 1973.
Illinois state Sen. Donne Trotter added a congressional candidacy to his resume. On Wednesday, he added a felony charge of attempting to board an aircraft with a weapon. Sentencing guidelines for the single criminal count call for between one and three years in prison.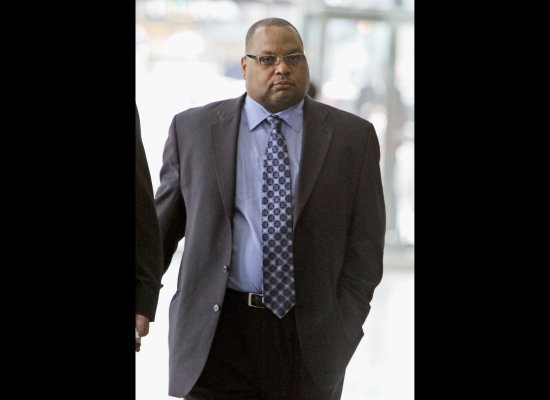 Chicago Alderman Isaac Carothers, chairman of the Chicago City Council's police and fire committee, leaves federal court after his arraignment in Chicago, Monday, June 8, 2009. Carothers pleaded not guilty to charges that he took home repairs worth $40,000 plus campaign contributions and sports tickets in exchange for fixing a zoning case.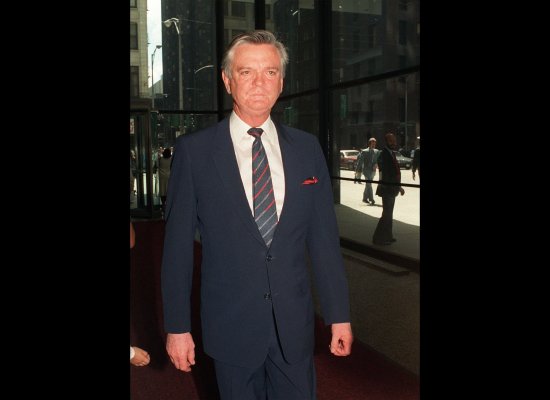 Former Illinois Gov. Dan Walker walks through the federal courthouse in Chicago on Aug. 5, 1987, after his indictment on charges of bank fraud, misapplication of bank funds and perjury were announced.
Gov. Rod Blagojevich, Antoin "Tony" Rezko returns to the federal courthouse for the reading of the jury's verdict in his corruption trial in Chicago. William Cellini leaves federal court in Chicago. Cellini was indicted on charges of fraud and extortion conspiracy and attempted extortion in connection with a plan with Antoin "Tony" Rezko and others to block a Hollywood producer's real estate investment company from getting $220 million in teachers pension money to invest unless the producer contributed to Blagojevich. Stuart Levine is seen leaving federal court in Chicago. Levine pleaded guilty in October 2006 to fraud and money laundering in the Antoin "Tony" Rezko schemes and was the government's top witness against Rezko. His conviction was one of many that happened before the investigation into wrongdoing by former Illinois Gov. Rod Blagojevich. John Harris, a former top aide to ousted Gov. Rod Blagojevich, leaves the federal building in Chicago after his arrest on corruption charges. Rep. Dan Rostenkowski, D-Chicago, talks to reporters during an appearance Thursday, Nov. 3, 1994 in Chicago. Rostenkowski, the once-mighty symbol of Washington power whose fraud case has made him a target of the term-limits campaign, admits "there's cloud hanging over me now" and asks voters for another chance in the election on November 8. He later pleaded guilty to charges of mail fraud. He was fined and sentenced to 17 months in prison and was pardoned by President Bill Clinton in 2000. Chicago alderman Arenda Troutman speaks during a City Council meeting in this Sept. 27, 2006, file photo. Troutman, voted out of her 20th Ward seat in February 2007, was indicted Wednesday, July 11, 2007, on 13 additional counts including extortion, bribery, mail fraud and income tax evasion. Troutman was originally charged in January 2007, and pleaded not guilty, to one count of bribery for allegedly taking $10,000 in payoffs from a developer who also was working as an FBI mole. Arthur "Ron" Swanson, a former Illinois state senator and lobbyist, arrives at federal court in Chicago, Tuesday, July 11, 2006, for his sentencing after pleading guilty to perjury charges. Chicago Alderman Virgil Jones is searched by security as he enters the federal building in Chicago Wednesday, Jan. 27, 1999, for his extortion conspiracy trial. Jones, 49, was found guilty Thursday, Jan. 28, of accepting $7,000 to allow admittedly corrupt contractor to operate a rock crusher in his 15th Ward on Chicago's South Side. He is the fifth City Council member to be convicted in the federal government's Operation Silver Shovel payoff investigation. Robert Sorich, former patronage chief to Chicago Mayor Richard M. Daley, leaves federal court with his attorney Thomas Anthony Durkin, left, in Chicago after he was convicted of two counts of mail fraud in a scheme to load the city payroll with campaign workers in defiance of a federal court order. Daley has not been charged with any wrongdoing.