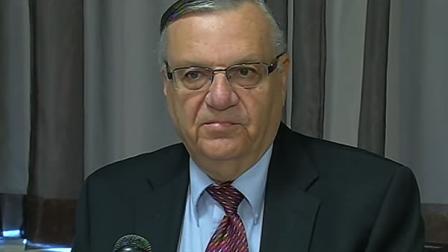 February 4, 2013 (PHOENIX) --
It looks like Maricopa County Sheriff Joe Arpaio has become a victim of credit-card fraud.
Sheriff officials said Monday that Arpaio's credit-card information was stolen and used to make a $291 transaction at a Chicago grocery store last weekend.
Arpaio says he hasn't been to Chicago in years and his credit-card company alerted him to possible fraudulent activity.
The Arizona Republic says it's still unclear whether Arpaio's credit card was stolen or if the transaction was made by another means.
He says his card has been canceled to prevent any further fraudulent use as authorities try to figure out what happened.